Follow our design progress @blue_light_disco 
The Blue Light Disco team has successfully collaborated on an effective high fidelity prototype solution to the Deep Blue and Queensland Choir performances in the 2019 Queensland Music Festival. The design development was guided by the concept of connection and place and the prototyping process and final design innovatively reflects this theme in style, movement and function.​​​​​​​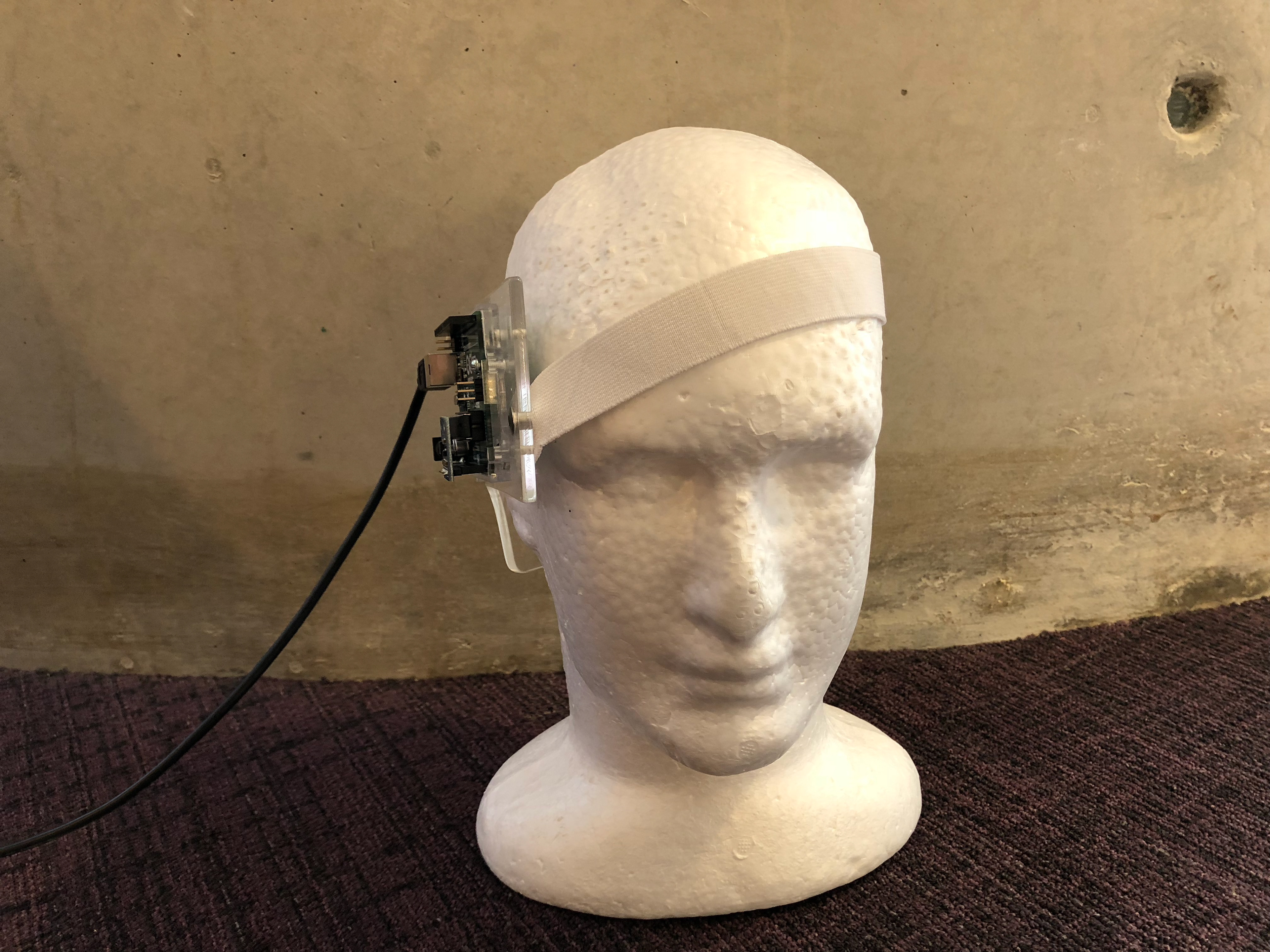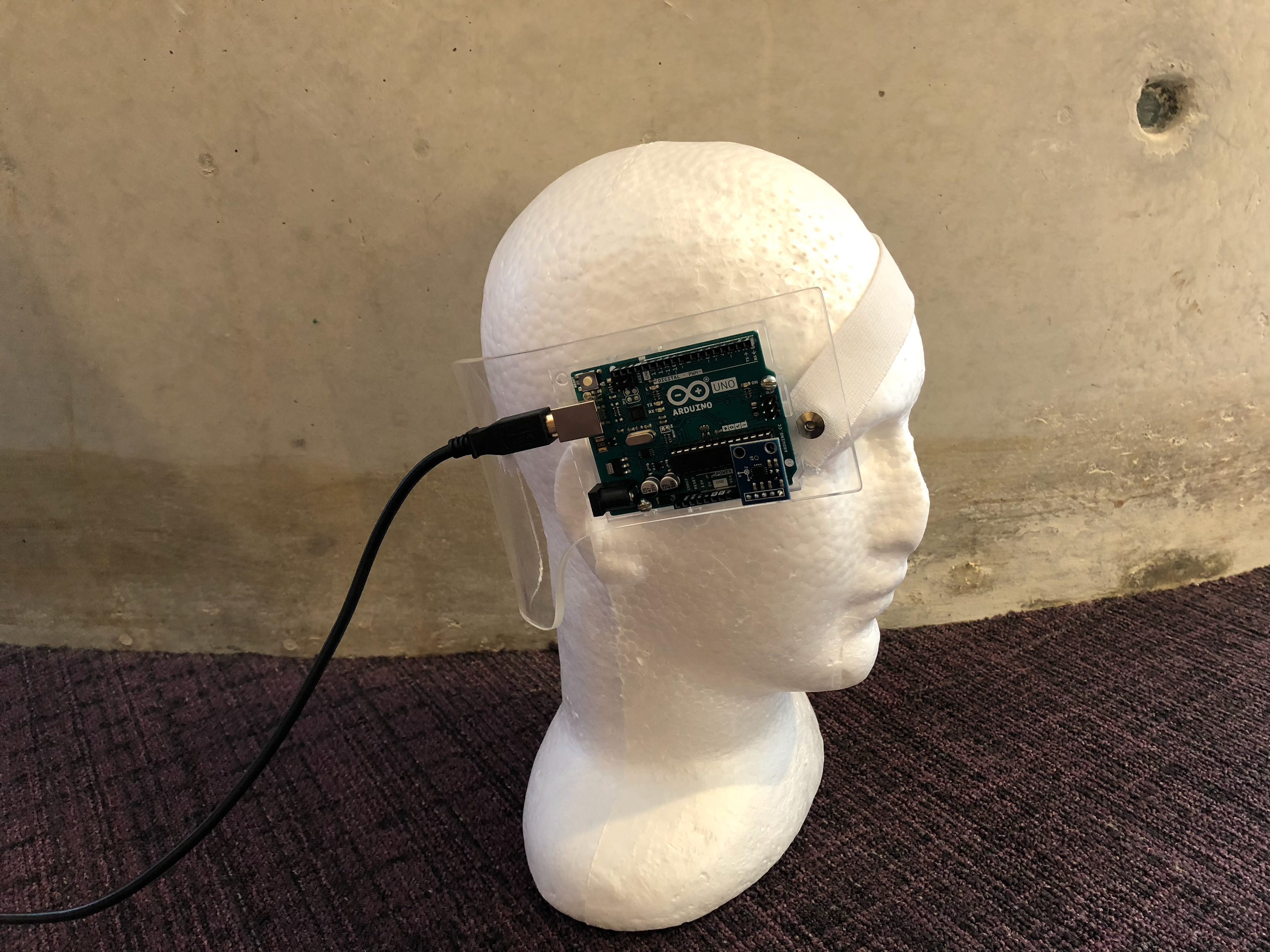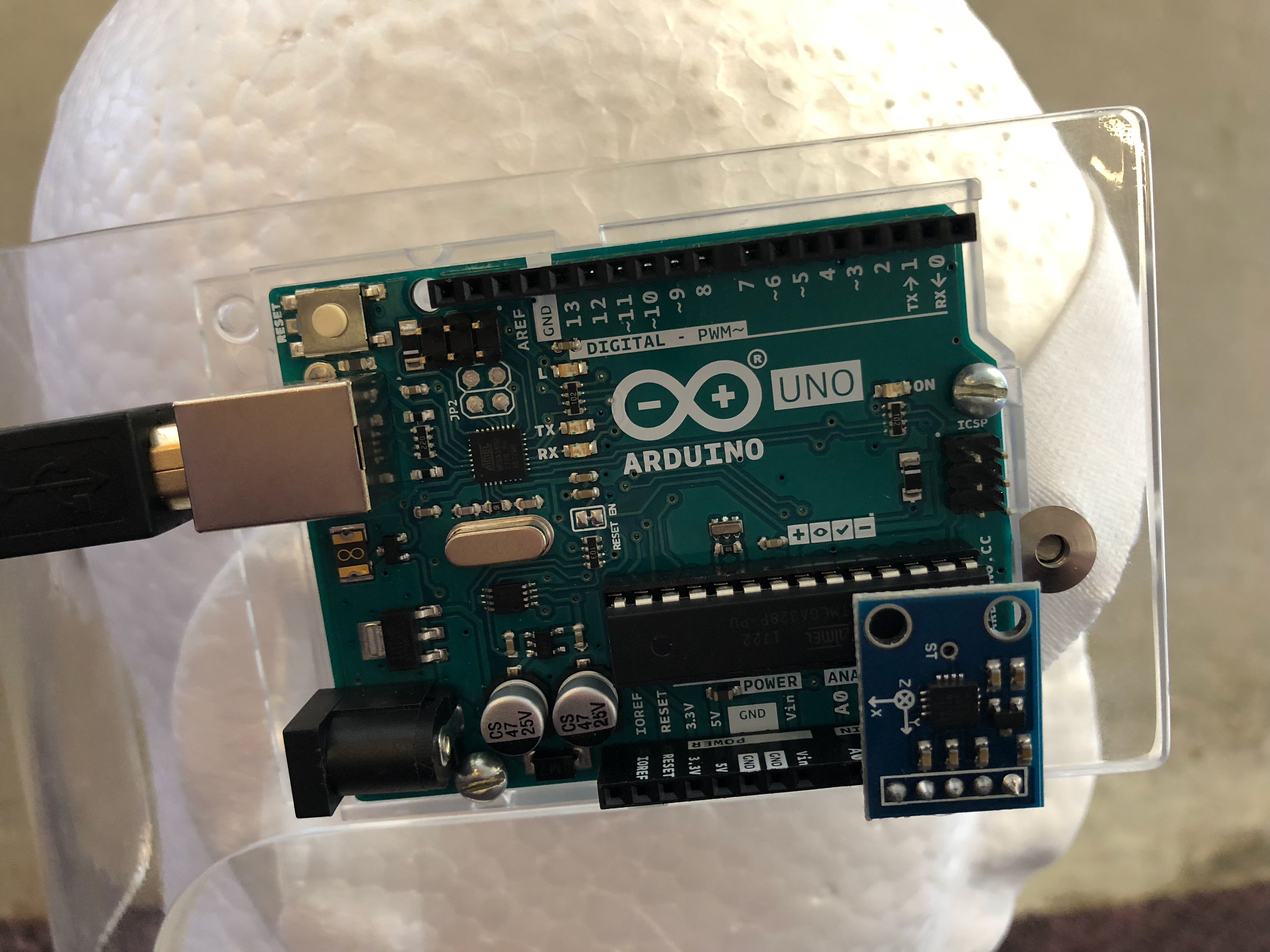 The wearable for Deep Blue's performances acts as a trigger of an animation projected in the audience's environment. Movement sensed from the device activates state changes in the animation which in turn generates a deeper sense of connection between the performers, the audience and their environment. The animation itself depicts a gradually moving terrain made of small spheres. 
Performers wear an Arduino device embedded in a headband and as they turn their heads up or down, the projected animation will move left or right. The sensors in the Arduino detect directional acceleration and output the values to serial. The client reads the serial output and communicates with the webserver to change the state of the animation in the browser.
The concept was hi-fi unresolved and thus final iterations were needed to bring this work into action. Check out the prototype below!